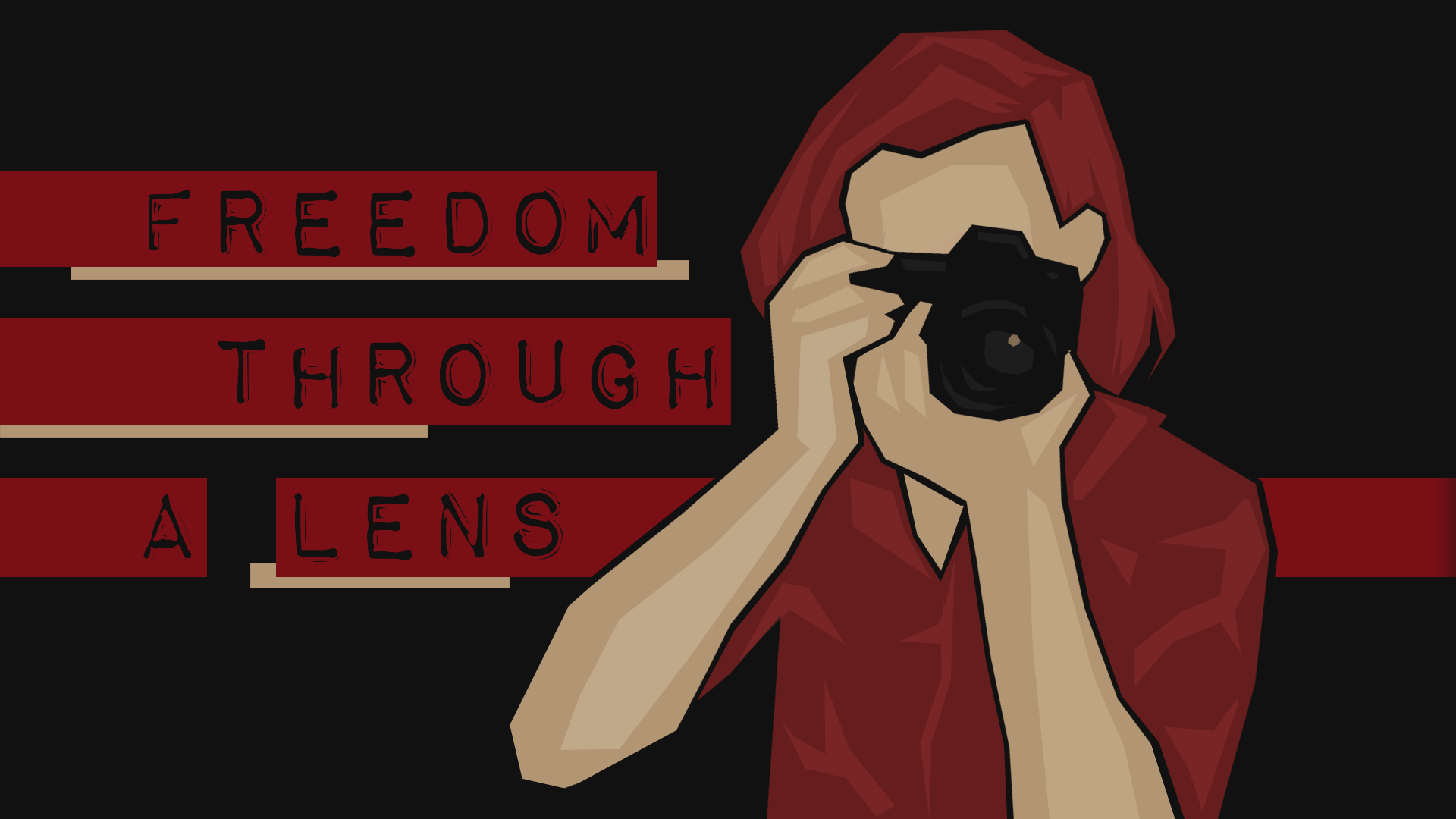 Freedom Through A Lens
A downloadable game for Windows and macOS
Freedom Through A Lens (FTAL) is a photography exploration game. Created over 8 days by @nicstaracek and @FeenikxFire for #ResistJam, and abiding to the Freedom of Press diversifier, in that the game showcases press and journalism through game play.
Creating a game for #ResistJam was a complicated endeavor. It was a busy work fueled week-and-a-bit for the whole team, and personally I saw myself enter a realm of game design/ development that I had never experienced before. I'm extremely grateful to this game jam and for all of it's supporters, as it's allowed my team and I to create some really cool stuff, with an important meaning and intent behind all of the cool "game stuff".
Creating a game that resist oppressive authoritarianism in all it's forms, with an overall focus on diversity and inclusion, was a difficult concept to grasp initially, let alone form a game experience around it. Ultimately I was able to deliver at the end of the day, which is where the concept for FTAL was born.
In this game you assume the role of a photojournalist, who's attended a freedom protest taking place in the center of town.

---
This game experience could not have been made possible without the outstanding effort and assistance of these talented developers, artists, and fellow colleagues:
Zoe Lovatt - Graphic Design & Characters - Online Profile
Nic Lyness - UI Design & UI Programming - Online Profile
Nicholas Staracek - Game Design & Writing - Online Profile
---
Other Royalty Free assets were sourced from TurboSquid, CGTrader, TF3DM, and were used accordingly.

Huge thanks to Fungus Games, While Fun Games, and Ibuprogames for game featured assets.
In-game music is ODAKIAS by Ryuichi Sakamoto, used under CC BY 3.0
---
Read the post mortem for FTAL here, written by developer Nicholas Staracek.
Please Note: Mac OSX build had not been fully tested for functionality, it may have bugs.
Download
Click download now to get access to the following files:
Freedom Through A Lens
52 MB
Freedom Through A Lens
55 MB
Comments
Log in with your itch.io account to leave a comment.
Have you got some future plans for it? :)
I like the game! It's just missing some of the salty elements of the protests.